*Synagogues and Organisations*
*Israel*
*Ask A Rabbi*
*Jewish History*
*Museums*
*Jewish Lifestyles and Culture*
*Kosher*
*Kosher Recipes*
*Kosher Products*
*Universities*
*Jewish Link Sites*
*News*
*Travel*
*Jewish News/Magazines*
*Yiddish*
*Jewish Software*
*Miscellaneous*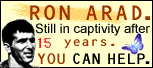 Can't Find What You're Looking For Below? Search Maven.
SYNAGOGUES AND ORGANISATIONS
Chabad-Lubavitch in Cyberspace
A Guide to Chabad Literature
Welcome to the Chabad Site in Israel
Breslov Chassidim
The Kaddish Foundation
Varieties of Orthodox Judaism
School for Baal-Teshuva Women
Ohr Somayach Interactive
Shamash
JDL:Jewish Defense League Home Page
Anti-Defamation League
Welcome to the HILLEL Web Page
Conversion to Judaism: Controversial but comprehensive guide for the convert or one considering conversion to Judaism
Jews For Judaism: Counter Missionary Organisation.
Aish HaTorah

ISRAEL
Office of the Prime Minister: Welcome to the Office of the Prime Minister
Peace Talks:Forum Page
American-Israeli Cooperative Enterprise
The Dead Sea Scrolls
Israel :Learn about it's History, People, Culture, etc...
Knesset
Israeli Ministry of Foreign Affairs:

JEWISH LEARNING
Ohr Somayach The Hagshama Department
Navigating the Bible:
Chumash Intelligent Concept Search:Search Aryeh Kaplan English translation
Jewish Law Site:
Torah Net
Toras Chaim
Shabbat Shalom Weekly
The Ramban's Letter
Talmud Torah:Basic Jewish Education
Pirkei Avos:
Aish HaTorah's Online Library
Letters of the Hebrew Alphabet
Torah Discussions
The Jewish Learning Index
Eliezer Segal's HomePage
Judaism 101:Online encyclopedia of Judaism, covering beliefs, practices, customs, etc
Post Biblical Judaism: A university course taught by Elizar Segal at the University of Calgary
Distance Learning Project: Study courses by Melton/JTS
MAQOM: Online Talmud study Rabbi Judith Abrams
TorahFax in Cyberspace
Divrei Torah
Artscroll online: Get your complete Artscroll learning here
Samuel Wiesenthal Center:
Project Genesis Jewish Learning Index

ASK A RABBI
Rabbi Tovia Singer
Rabbi Yissocher Frand, OnLine!
JEWISH HISTORY
Beyond the Pale :The History of Jews in Russia
The Chamber of the Holocaust
The Holocaust
Auschwitz - Birkenau: Photos
Images of Polish Synagogues
Anne Frank On-Line
The Simon Wiesenthal Center
Roman Byzantine Sites
Khazaria Info Center:

MUSEUMS
Ghetto Fighters Museum
Museum of Jewish Heritage
Ellis Island Museum
Museum of Tolerance:
Jerusalem's Israel Museum Tour
Beth Hatefutsoth:Museum of the Jewish Diaspora
Babylonian Jewry Museum

JEWISH LIFESTYLES AND CULTURE
Bris Milah: Jewish Circumcision
Passover : History and Meaning of Freedom in Faith
The Sefer Torah Recycling Network
Jewish Family and Life
A Cable To Jewish life: Jewish Music Download and more
Jewish America And World History
Jewish Geneology: Check out your jewish roots
Sephardic Geneology Sources
Jewish Culture and History
Artistic Judaic Promotions
Frumster.Com: Frum Singles Resource Welcome to the Jewish-American Hall of Fame

KOSHER
Koshernic.com:Provides reviews, ratings, maps and driving directions for kosher restaurants around the world.
Foods of the Bible:The Seven Species
Kosher Dietary Laws
Kof-K:Kosher Supervision
Kosher Cooking
U.S.A. Kosher:The Total Resource for Kashruth On-The-Go
Kosher Restaurant Database
The Kosher Nosh Homepage

KOSHER RECIPES
Recipes for Passover
KOSHER PRODUCTS
Kashrut.Com:Up to date information on Kosher Products
Rokeach Food Distributors
Kosher Wines on the Internet
Empire Kosher Meats

UNIVERSITIES
Universities in Israel: Click here to get links to all major Israeli Universities

JEWISH LINK SITES
Hareshima:The complete list of Jewish Links
Maven Index of Regional Resources:Links to sites representing Jews in various regions of diaspora
Jewishnet-Global Jewish Information Server:Links to sites of Jewish and Israeli interest, including FTP and mailing list
Shamash Home Page: Links and more...
The Digital Genizah
Jewish Learning on the Web: Exceptional links contained here

NEWS
Jerusalem Newswire
TRAVEL
Inward Bound:
Travel and Tours
Travel Net
Jewish Travel Guide
Visitors Guide to New Orleans
Mosaic Outdoor Club
The Israel Tourist Guide

JEWISH NEWS/MAGAZINES
The Jewish Press
The Internet Magazine of the Teshuva Movement
The Jewish Daily Forward Homepage
The Jewish Post of New York
Hadassah Magazine
Jewish Herald-Voice
Jewish Heritage online magazine
Jewish Chronicle
YIDDISH
What is Yiddish ?
Mendele - Yiddish Language and Literature
Yiddish-English Online Dictionary
Yiddish Language and Culture
First words you learn in Yiddish
The Jewish Dictionary
Common Yiddish Words
Yiddish Mailing Lists
JEWISH SOFTWARE
Artscroll
Davka:Jewish Software Company
Torah Educational Software

MISCELLANEOUS
Tehillim:E-mail the names of those who are ill
Jewish Torah Audio Site:Downloadable Jewish classes, prayers, songs, etc.
Franks Hebrew Book Store
Jewishnet :A - Z Jewish Mailing Lists
The Jewish Mall
Israel Direct - Shopping for Jewish and Israeli gifts